Dougal J. Sutherland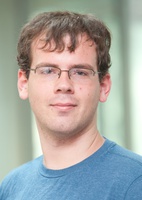 I'm a postdoc at the Gatsby Computational Neuroscience Unit at University College London, with Arthur Gretton. Contact: dougal@gmail.com. ORCID, Google Scholar.
My research interests include:
Learning and testing on sets and distributions: two-sample tests, distribution regression/classification/outlier detection.
Approximate kernel embeddings, e.g. random Fourier features.
Active learning, especially in nonstandard settings like searching for large-scale patterns.
Before Gatsby, I did my Ph.D. at Carnegie Mellon University, working with Jeff Schneider on machine learning. See also: various code on github, my crossvalidated/stackoverflow profiles, and my Swarthmore page older stuff from undergrad.
Publications
Below, ** denotes equal contribution.
Preprints
Journal and Low-Acceptance-Rate Conference Papers