Tenth International Workshop on
Artificial Intelligence and Statistics
January 6-8, 2005
The Savannah Hotel, Barbados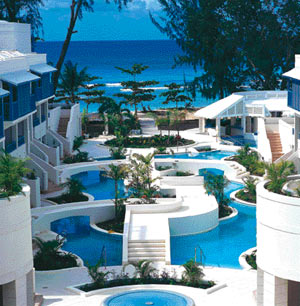 This is the tenth workshop on Artificial Intelligence and Statistics, an interdisciplinary gathering of researchers at the intersection of computer science, statistics, and related areas. Since its inception in 1985, the primary goal of this workshop has been to broaden research in both of these fields by promoting the exchange of ideas between them. We encourage the submission of all papers which are in keeping with this objective.
The Full Conference Proceedings Are Now Available
Craig Boutilier (University of Toronto)
Nir Friedman (Hebrew University)
Tommi Jaakkola (MIT)
Steffen Lauritzen (University of Oxford)
Tom Minka (Microsoft Research)
Barbados is a tropical island in the south east of the Caribbean.
According to the Lonely Planet Guide: "The western coast has
white-sand beaches and calm turquoise waters, while the cliff-lined
Atlantic eastern coast is much more turbulent. Coral reefs surround
most of the island. Barbados boasts 3000 hours of sunshine every year.
In January the average daily high temperature is 28°C (83°F)."
Conference Organizers:
Sponsors: